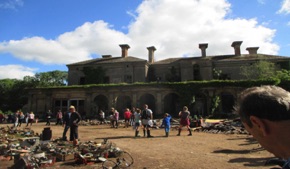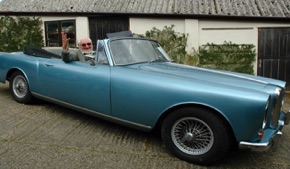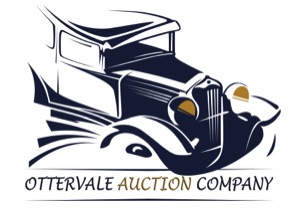 AUCTION TERMS & CONDITIONS OF SALE
1. ALL LOTS ARE SOLD AS SEEN WITH ALL FAULTS, IF ANY, AND WITHOUT ANY WARRANTY OR CONDITION AS TO DESCRIPTION, AGE, SUITABLITY OR MERCHANTABLE QUALITY.
2. WHILST EVERY EFFORT IS MADE TO ENSURE ACCURACE OF ANY DESCRIPTION BY CATALOGUE OR OTHERWISE, THE AUCTIONEER'S ACCEPT NO RESPONSIBILITY WHATSOEVER FOR ANY ERROR, OMMISION OR MISDESCRIPTION.
3. THE AUCTIONEER ACT AS AGENTS FOR THE VENDOR AND ARE NOT PARTY TO ANY CONTRACT BETWEEN THE VENDOR AND BUYER. AT THE FALL OF THE HAMMER, A CONTRACT OF SALE IS COMPLETED BETWEEN THE VENDOR AND THE BUYER.
4. TITLE TO ANY LOT WILL ONLY PASS TO THE BUYER WHEN THE FULL PURCHASE INCLUDING BUYERS PREMIUM IS PAID TO THE AUCTIONEER BY THE WAY OF CLEARED FUNDS.
5. PRIOR TO THE FALL OF THE HAMMER ANY LOT SHALL BE AT THE SOLE RISK OF THE BUYER. THE AUCTIONEER ACCEPTS NO LIABILITY WHATSOEVER FOR LOSS OR DAMAGE TO ANY LOT.
6. ANY BUYER IS SOLELY RESPONSIBLE FOR ENSURING ANY LOT PURCHASED CONFORMS TO ALL LEGAL REQUIREMENTS PRIOR TO REMOVAL FROM THE SALE VENUE.
7. RESERVE PRICES MAY BE PLACED ON ANY LOT TO BE SOLD BY THE VENDOR, SUBJECT TO AGREEMENT OF THE AUCTIONEER AT LEAST 48 HOURS BEFORE THE SALE COMMENCEMENT.
8. THE AUCTIONEERS ACCEPT NO LIABILITY WHATSOEVER FOR ANY INJURY SUSTAINED TO ANY PERSON ATTENDING THE SALE, OR FOR ANY LOSS OF OR DAMAGE TO THEIR PROPERTY.
9. ALL PROSPECTIVE BUYERS ARE REQUIRED TO COMPLETE A BUYER REGISTRATION FORM AND OBTAIN A BIDDING NUMBER PRIOR TO BIDDING FOR ANY LOT.
10. A BUYERS PREMIUM OF 10% WILL APPLY OVER AND ABOVE THE BID PRICE OF ANY LOT PURCHASED.
ALL BIDDERS MUST REGISTER PRIOR TO BIDDING
REGISTRATION £5* INCLUDING SALE CATALOGUE
*Registration price subject to change at the autioneers discretion